BIOGRAPHY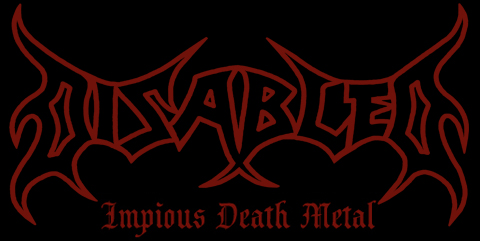 DISABLED was performing some bestial and impious Death Metal. The band existed from 1991 to 1998.
The band was formed during the year 1991 in Bordeaux (France) under the DROWNED monicker.
The line-up was :
Laurent Roy : Drums / Romain Quinsac : Guitars / Phil Paya : Guitars & Bass / Pascal Bironneau : Ripping Vocals / Stéph Morillon : Sepulchral Vocals
In May 1992, DROWNED entered the studio to record their 3 songs demo.
The same year, the band decided to change the name to DISABLED.
The demo got re-released with a new artwork, as well as a new logo.
Still in 1992, Pascal chose to focus on bass and Stéph became the only vocalist.
After a little while, Romain decided to leave the band. DISABLED was now looking for a new guitar player.
In january 1993, Eric Moyen joined the band and their Death Metal got even more brutal.
DISABLED entered the studio again in November 1993, just after Phil's departure.
The line-up was :
Laurent R : Drums / Eric M : Guitars / Pascal B : Bass / Stéph M : Vocals.
The second demo is called "The Fall of Christ". It has an intro created by Ludo "Evil" Lejeune and 5 other songs, including the (in)famous "Green Flesh Messiah" that will stick to the band until the end!
During autumn 1995, a new recording session is planned.
The quartet released its third demo entitled "Here lies your God".
The demo has 3 songs, among which 2 were sent on a promo tape to a few labels.
More than 700 copies of the "Here lies your God" demo got sold and it allowed the band to sign a deal with French label CRAZINESS MUSIX for a 5 songs CD.
In 1997, the MCD called "Faith Ablation" was finally available!
It features an eerie intro along with 5 tracks.
During the following months, a new song was composed,
"Doomed to Extinction" but it has never been recorded in studio, like some other older tracks such as
"The Last Stage of Human Lunacy","The Fall of Christ", "Theatre of the Absurd", "Disabled",
"Crucifixion of the Gods" from 1992, "Here Lies your God" from 1993,
"Ultimate Desecration", "Enslaved in the Maze of Darkness", "The Eagle of Eli" from 1995 and "Child Abuse" from 1996.
In 1998, after seven years of sonic violence, the Green Flesh Messiah dismembered DISABLED and sent his disciples
Stéph, Eric, Pascal and Laurent to the 90's French Death Metal cemetery.
During those years, DISABLED had the opportunity to play different venues in France, Belgium and Germany
with acts like SINISTER, MORBID ANGEL, CARCASS, BLOOD, DAWN (Germany), AGATHOCLES, BLASPHEREION, B.A.R.F.,
AGRESSOR, LOUDBLAST, MERCYLESS, CRUSHER and a lot of other underground bands.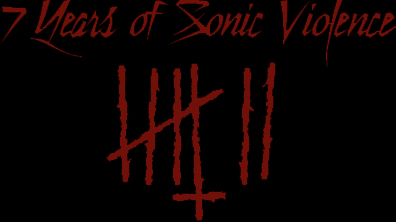 DISABLED - DEATH METAL - 1991-1998
Le groupe voit le jour en 1991 à Bordeaux (France), sous le nom de DROWNED.